Ref:
Date:
Location:
Photographer:
[clikcontent type=paymentBuyLink replaceable=true]
Ref:
Date:
Location:
Photographer:
[clikcontent type=paymentBuyLink replaceable=true]
About Us
Established 2012
Kayleigh Marie Principal Teacher IDT MMEL BDQT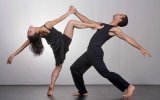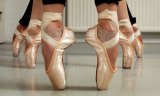 Fantazee Dance
, the proud achievements which were established by the Principal; Miss Kayleigh Marie in February 2012, after a life long professional career in the world of performing Arts.
As the school continues to grow the wide variety of styles offered are extensive to any age and ability.
Fantazee is registered with the Independent Dance. Association, allowing students to progress further with Examinations and Medal Tests in subjects: Ballet, Tap, Modern Jazz, Contemporary, Street, Acro, Drama, Singing, Cheerleading and Lyrical.
Miss Kayleigh has outstanding education; owning a Trinity National Diploma In Dance, a Registered IDA Teacher, licenced Melody Bear Teacher BDQT (Board of Dance Qualifications and Training) Accredited Teacher and Recognised School , First Aider and with a vast Professional Career within the Performing Arts Industry, understands the importance of all aspects needed within class and on stage. *All Kayleigh's Experience can be found on the Principal Page*
Fantazee Studios have only the best teachers and staff who all hold full DBS checks and/or Chaperone licenses, liability insurance, high levels of qualifications and have had fantastic careers in the industry giving them all the experience they need to help those within the school.
'Miss Kayleigh absolutely loves teaching her students, they inspire her to want to give them so much more.'
We offer a variety of classes to every child who wants to join Fantazee, whether its just for fun or for those aspiring to have careers within the industry.
We like to concentrate on each individual student so they have the equal amount of high level training within our school.
Fantazee have different payment methods for everyone's liking, affordable rates and no ties, this is so everyone can enjoy what Fantazee have to offer.
The schools main aim is to encourage all students to achieve their personal best, have fun and receive once in a life time opportunities.
Please contact us if you have any enquiries: Email: fantazeedance@hotmail.co.uk, Phone: 01480 218554